We are committed to your overall success.
P4 Sports Agency's number one commitment is the overall success of our clients. From the beginning of our relationship, the agency is focused on ensuring that we develop strategic approaches and plans that will maximize the long-term future of the clients we work for.
More About Jonathan Molina
Jonathan graduated from the University of Regina with a degree in Political Science/Journalism. From there, he went on to take a Business Admin degree through SAIT focusing on Marketing and Business Management.  His experience as a business visionary and leader is and has been invaluable for the Agency and our clients. Known as a very tough negotiator, Jonathan always has our clients' best interests at the forefront and will do whatever it takes to ensure their careers are well looked after. On the corporate side, his other duties include leading the marketing department of P4 Sports Agency.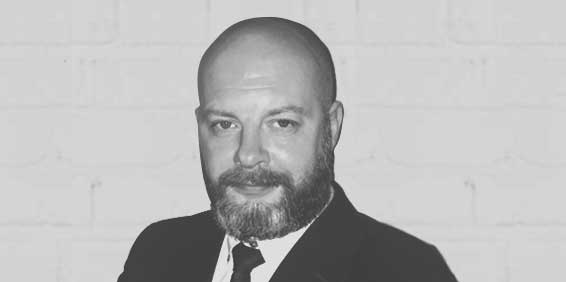 Daniel Pitman
Agent/Advisor – USA
Daniel Pitman is an Agent and Family Advisor for P4 Sports with more than 25 years experience in hockey. He is a graduate of the University of Denver Sturm College of Law and Old Dominion University with legal training and experience in contract law, negotiations, business law, and torts. 
More About Daniel Pitman
Prior to Law School, Daniel served in the US Army with the elite 75th Ranger Regiment. Recently, he assisted with the United States Presidential election campaign where he contributed to speech writing and acted as an informal strategic advisor. He speaks Russian and French in addition to English. In his capacity with P4 Sports, he takes great pride in being a mentor for ambitious young athletes with high aspirations, opening doors for them, and protecting their interests. Daniel lives in Parker, Colorado.
Brandon Watts
Agent/Advisor – Western Canada
Originally from Belleville, ON Brandon has been a part of the Agency since its inception. Before joining the Agency he was involved with various Jr. hockey clubs in Ontario working as a consultant within operations, game day activities, ticket sales and marketing.
More About Brandon Watts
His move to Alberta to join the Agency has culminated into a leadership role working as a scouting consultant to now working as an Agent and Family Advisor for many of the Agencies clients.  Brandon has assisted with the negotiation of player pro contracts as well as leading our NCAA family advising program. His extensive network of contacts is a valuable asset for our clients and the Agency, which was curated through much time spent at various arenas around North America. His other duties also involve assisting with the marketing programs for clients at the Agency and day to day business operations. 
Eastern Canada 
Michael Barrett
Alain Bellier
James Wilkes
Western Canada 
Shawn Kohl
Czechia / Slovakia
Michal Castek
Professional Services 
━
━
━
Contract Negotiation
Throughout a hockey players career there are a number of contracts that need to be executed properly and professionally in order to ensure that the player has received fair compensation and value for his services. It is our job to make sure our clients are fairly compensated, and we will ensure that our clients receive the very best in contractual compensation.
Financial Management
Our financial management position for our clients is straightforward – formulate strategies that will maximize our clients financial position today to secure long-range financial security. Our firm works with hockey specific financial advisers who have not only the experience but also the specific understanding of our hockey client's financial planning needs. Focus areas include: financial management, tax and estate planning.
Marketing & Endorsements
Today's digital world has opened up numerous avenues to further capitalize on monetary opportunities for our clients. We are experts in the field of marketing, developing personalized strategic marketing plans for each one of our clients. Website development, to philanthropic events are part and parcel to humanizing the brand of our clients, each with different needs, each with their own specialized plan. We know what the major sponsors are looking for, and with our marketing expertise we are able to secure endorsement deals for our clients that are second to none.
Post-Career Planning
We believe as a firm that all of our services are incredibly valuable for our clients. This said, we believe that our post-career programs are the most important. Believe it or not, there IS a life after hockey and although our strategic planning is designed to provide long term financial stability, our clients do want to move on to other work-related objectives once their hockey career is completed. Whether you as a client are interested in continuing or furthering your education, working within the corporate world, pursuing other hockey related options, or starting your very own business, our objective is to work closely with you and have you prepared for the next steps in life.
Pre-Professional Services 
━
━
━
Major Jr Hockey
For a family that has elected to pursue the major junior route to professional hockey, parents and players 100% need a firm with a history and solid understanding of the player contracts in the Canadian Hockey League. At P4 Sports Agency, our leadership team has been dealing with major junior franchises across Canada for quite some time and have demonstrated the skill set to ensure our clients sign contracts that are the very best for the player, focused on both hockey and educational rights.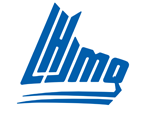 NCAA (Family Advising)
For a family that has elected to pursue the College route to professional hockey, the firm has developed a family advising program specifically for assisting young hockey athletes with attracting the eyes of NCAA coaches with the hopes of securing scholarships for our young pre-professionals. Our connections to NCAA coaches further assist with the family advising program, we are recognized as an Agency as a market leader for placing clients into the NCAA Division 1 Hockey programs.
Summer Development Camp
Our agency is committed to working with our clients in ensuring we have strategic developmental plans in place for them. We know how important off-season training is for our players, and the strong relationships we've built ensure that our clients are receiving the very best in training education.
Our Annual Summer Development Camp is a three day, intense and highly in-depth elite program developed for our clients from across Canada, USA, and Europe. The Camp is laser focused on skill development, power skating, as well as off-ice conditioning. Just as important, our clients are able to hear from knowledgeable speakers which in the past have included NHL Scouts, Major Jr. GMs/Coach's, NCAA Coach's and Financial Planning experts. Along with training and speakers, clients are able to meet other clients to the Agency; the special bond created over the Camp creates a strong camaraderie amongst the players, which we see as an extremely valuable component of the Camp for each one of our clients.