Carolina Hurricanes
Zach Boychuk
Following a decorated minor hockey career, Zach Boychuk began playing major junior hockey in 2005 with the Lethbridge Hurricanes of the WHL. In his highest scoring year in the WHL, Zach amassed 91 points in 69 games. Following his successful career in junior hockey, Zach was drafted 14th overall by the Carolina Hurricanes in the 2008 NHL Entry Draft. Over the next 8 years Zach developed his game playing in the NHL and AHL. After his tenure in the NHL, his desire to continue playing pro hockey propelled him to sign his first contract abroad, playing in the Russian-based KHL in 2016. Currently Zach continues to add to his professional hockey resume by playing for HC Fribourg-Gottéron of the National League, Switzerland's top-tier hockey league.
Zach Boychuk has been fortunate to represent Canada on the international hockey stage multiple times throughout his hockey career. Zach broke onto the international scene in 2006 with Hockey Canada, successfully making Team Canada Pacific at the U-17 World Hockey Championship. He impressively went on to represent Team Canada in the U-18 Hlinka Gretzky Cup in the same year, capturing gold. Zach's early success on the international stage and in junior hockey gave him the opportunity to play in the 2008 and 2009 World Junior Championships for Team Canada. He and his teammates would go on to win back to back gold medals for Canada in the 2008 and 2009 WJC. The next time Zach played on the international stage was in the Spengler Cup. He has been participating in this international tournament every year since 2017, taking home gold medals with Team Canada in 2017 and 2019.
Through years of dedication to training over his hockey career and his educational background in kinesiology and exercise science, Zach developed a strong obsession with fitness, nutrition, and skill development. These off-ice passions for maintaining his physical health gave him the spark he needed to create the ZB Corporation. The ZB corporation is comprised of two main services, ZB Fitness and ZB Hockey Development. ZB Fitness was created for all ages and athletic abilities to help people focus on personalized training and nutrition. ZB Hockey Development focuses on hockey players, fulfilling the need for on and off-ice hockey skill development across younger aged kids.
International
2x Spengler Cup Winner (2017 & 2019)

2x U-20 World Junior Championships Gold Medal (2008 & 2009)
U-18 

Hlinka Gretzky Cup Gold Medal 2006
College
WHL East Second All-Star Team

AHL

Second All-Star Team

NL

Champions (SC Bern)

DEL

Champions (Eisbären Berlin)
Professional
ECHL All-Star Game
NCAA (W) Champion
NCAA Top Female Collegiate Player (Patty Kazmaier Award) Finalist
U18 WJC (W) Silver Medal
U18 WJC (W) Top 3 Player on Team
World Championship (W) Gold Medal
Zach Boychuk
Project Brief
Drafted in the first round of the NHL Draft, Zach Boychuk has had a long hockey career. When Zach came to us to discuss his post career thoughts, we knew there was a great opportunity. All we needed to do was to conceptualize, create and execute a strategic marketing campaign that would emphasize the true passions Zach had. It all started with a brand – ZB Corp. The new identity was created to build a brand focused on fitness development and hockey skills development. ZB Corp is comprised of ZB Fitness and ZB Hockey Development, which is highlighted on the new ZB Corporation website.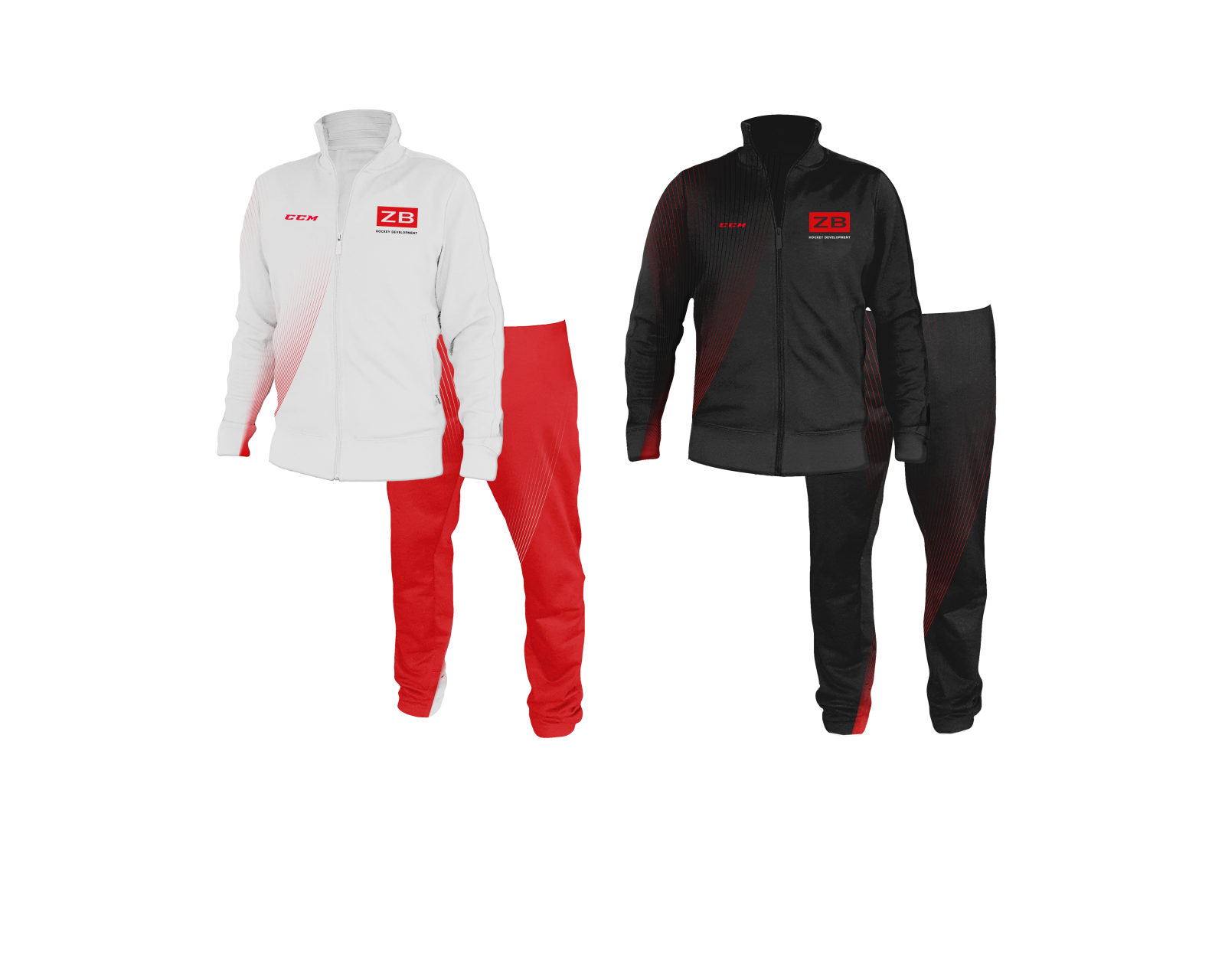 ONE
ATHLETE

AT A TIME.

We are committed to your overall success.